Ryburn Ross' scratch-built von Braun Space Ferry
---
Ryburn built this great model from scratch, following the drawings of Wernher von Braun's 1950s design for an early precursor to the Space Shuttle. Note the large upper-stage wings and the correspondingly larger booster fins in the same plane to insure stability. Note also the nice through-the-fuselage launch-lug arrangement.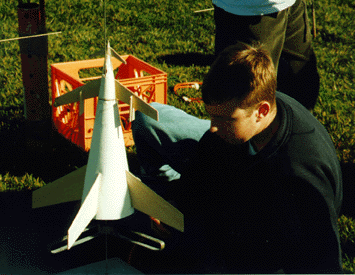 Here's final pad prep of the Space Ferry...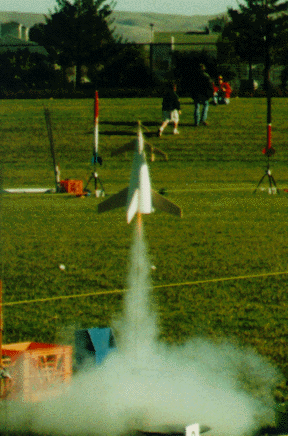 ...and LIFTOFF!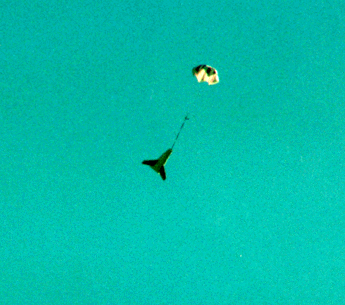 The booster recovers on a chute.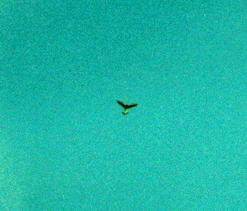 The orbiter glides down nicely.
---
| About LUNAR | Home | Calendar | Contacts | Gallery | Old Gallery | Member Pages | Events | Presentations & Docs | LUNAR'clips | Handbook | Space Place | Mailing Lists | Joining | Other Rocketry Pages | Site Map | Frames |
All content is the responsibility of LUNAR. If you have comments or suggestions regarding these web pages, please contact the

Copyright © 1992 - 2020 LUNAR